I recently had the privilege of interviewing Bonnie Forkner of Going Home To Roost  about the recent launch of her new pattern shop; Bonnie Christine! Bonnie shared how she manages to balance her charming full time blog and her design work, a glimpse of daily life at the Forkner abode, and even a few tips for aspiring artists on etsy! Read the interview HERE!
When do you get the most work done?
hmm, definitely in the morning. i like to go to bed early and get up early and jump right in to creative things (after coffee, or course). i try to save things like answering emails and packaging orders for later in the day when i'm less inspired.
How do you remember all your ideas? (do you still jot notes & doodle or is everything digital?)
i don't! haha. i use a great online list keeper called teuxdeux that helps, plus reminders on my phone, google calendar and LOTS of scribbles on paper to help.
What made you decide to start your new shop, Bonnie Christine?
pattern design has been a dream of mine for a long time now, and though i have some things in the works, i really wanted go ahead and open a little shop of my own. there's something really gratifying about designing something and then immediately putting it up in your shop. it's so much fun!
From where do you gather inspiration?
mostly from nature. i like to visit botanical gardens, go for nature walks and take lots of pictures outside.
What does your husband do while your so busy?
maybe this question should be what do i do while he's so busy! haha. he is a cycling coach (and pro-cyclist) which is what brought us out to the sunny coast of california in the first place. he lives his dream while i live mine and it makes the mixture of us all the sweeter.
What do the two of you do for down time / relaxing?
what a sweet question! we are big time foodies, so frequenting our local organic veggie honor stand is one of our favorite things to do. we don't have tv, so we spend out time with each other- going for walks and playing with our pup, toaster.
How long have you been working toward launching this new endeavor?
my whole life, it seems! it's been an ever-evolving sequence of events and i feel like it's just getting started! but to be more specific, i began taking courses on lynda.com (to learn adobe illustrator) in october of 2010. i was comfortable enough to start making some patterns by october of the following year and debuted with them for the first time just last month.
Do you have a favorite pattern?
yes, definitely. but i haven't been able to share images of it yet! (tease tease)
How do you balance blogging and your pattern work?
i have recently taken to planning my blog posts in advance, which for some reason i had never done before. i can't believe i waited so long! so typically, i'll spend 1-2 days solely on researching, writing and scheduling blog posts, then that frees up the rest of my week to work on design. it's still a lot to manage, but that has helped tremendously.
What does your typical day look like?
i wake up early, usually around 6:30 and have a cup of coffee while i read the bible on my favorite app, youversion. then i go right in to checking emails and sharing that day's posts on social media. depending on the day, i'll either plan blog posts or i'll go in to full design swing, working with sketches and repeats in illustrator. 3 days a week i run with a friend at 11 which gives a nice break in the day! then i'll wrap up by 5 or 5:30 and start thinking about dinner and spending time with the hubs.
Any Ah-ha! moments working with pattern design?
the "moment" i learned how to make a pattern repeat. it had been a mystery to me for years and when i finally figured it out, i probably literally said AH-HA!
Best tip for fellow crafters who'd like to open an etsy?
just do it! you'll learn along the way, and you'll have so much fun in the process.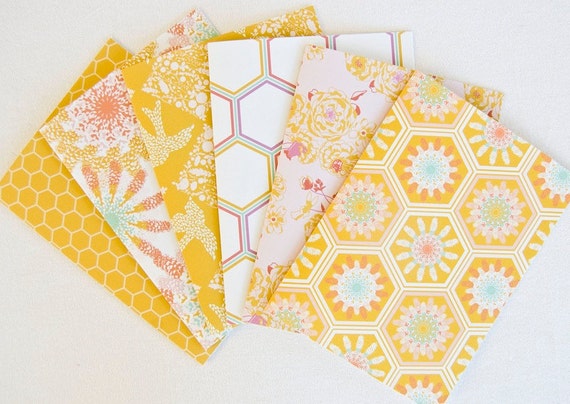 I loved hearing Bonnie's sweet charm come through all of her answers. She is such a talented designer and inspiring blogger! Go check out all the gorgeous little things in her new shop: Bonnie Christine (I'd take them all! wouldn't you?)
***
Bonnie Chrisine Website   –  Going Home To Roost
-J